Asha Cornell is excited to announce our main event for this semester, the Spring Concert! We will be hosting renowned carnatic vocalist and Ramon Magsasay award winner T.M.Krishna on Saturday, March 3rd, 2018, at 6 p.m. in Klarman Hall Auditorium. Please see below for more information about the artist and ticket prices!

Date: March 3rd, 2018.
Time: 6PM
Venue: Klarman Hall Auditorium, Cornell University  – map . Klarman Hall is accessible from Collegetown and Central Campus by TCAT Route 30 and is also near Route 51, 32, 70, 72 bus stops. Check out the TCAT website for links.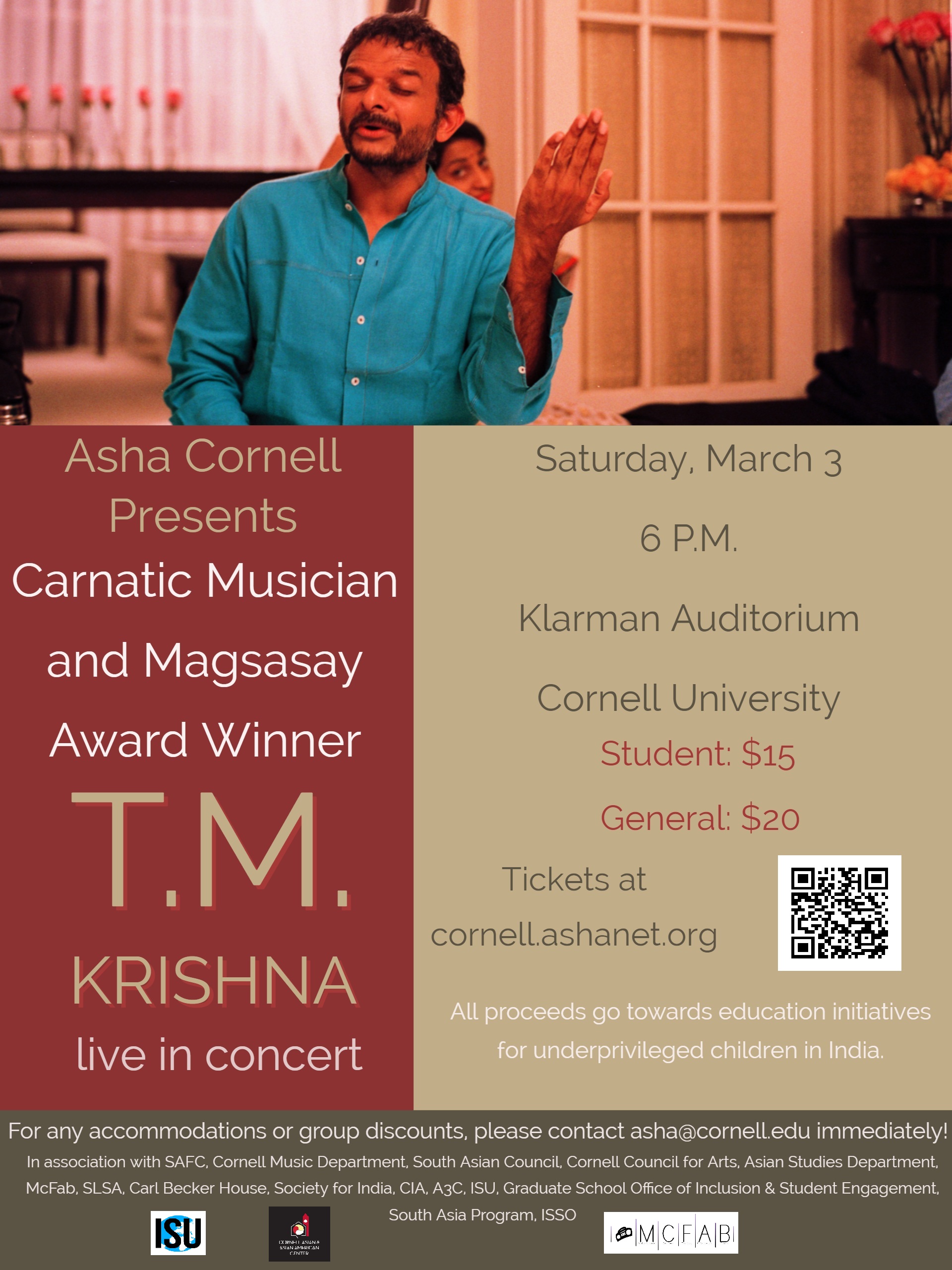 Ticket Pricing: Students: $15. Non-students: $20.
The ticketing link is here.
If you have any questions about the event, please contact us at asha@cornell.edu