Asha Cornell in association with the Food Science Club, Cornell Lending Library, the Bengali Students Association and the Pakistani Students Association is excited to announce the details of our Fall Dinner 2017, featuring authentic, regional Indian food ranging from appetizer to dessert! All proceeds help support education of underprivileged children in India!

Date: November 11th, 2017
Seatings: 6PM, 7:30PM
Venue: Stocking Hall (Dairy Bar) , Cornell University  – map . For those who are driving, there is a parking lot across from Stocking Hall. Stocking Hall is accessible from Collegetown and Central Campus by TCAT Routes 51 Outbound (Saturday) and 92 Southbound (Saturday).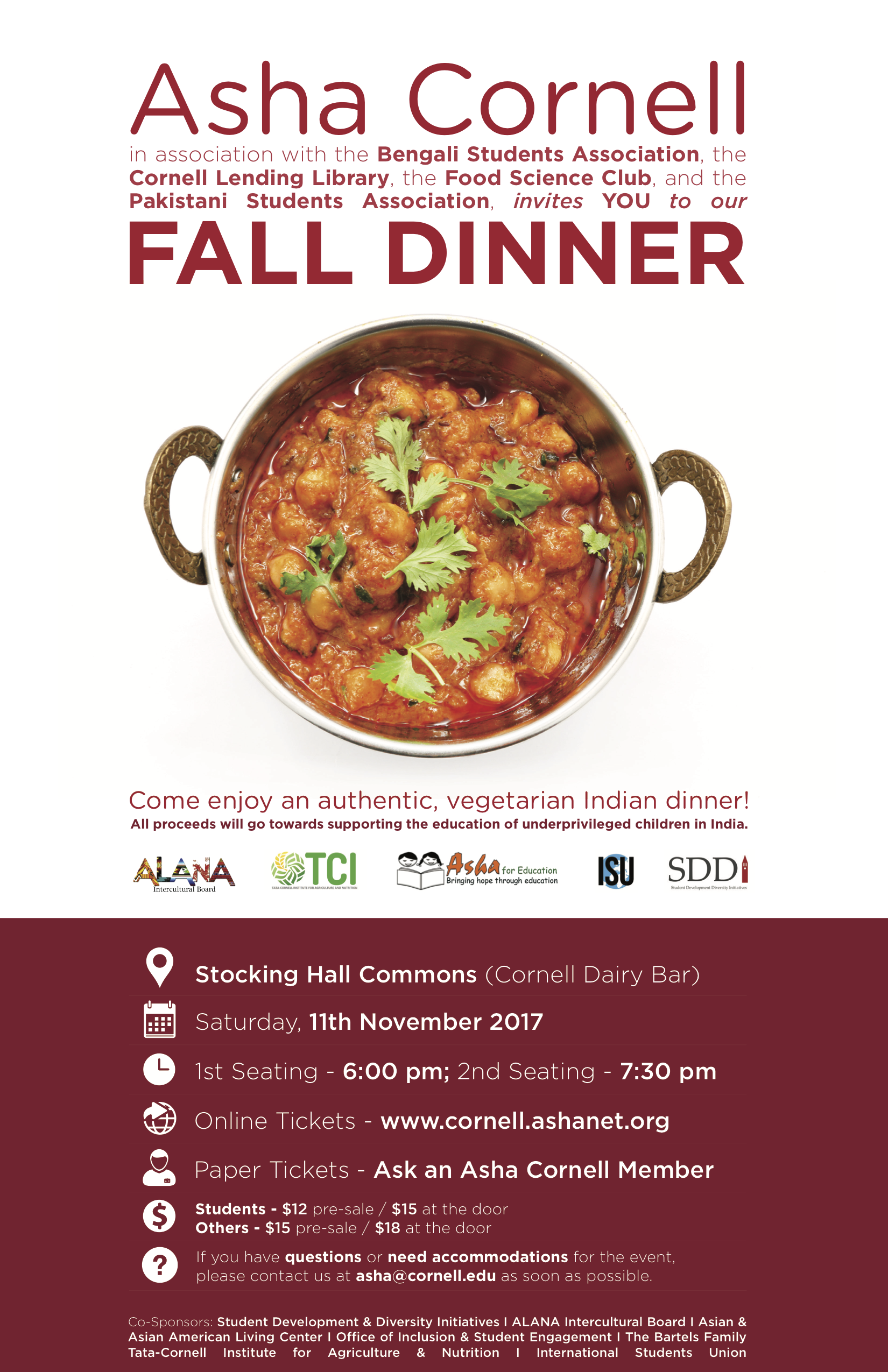 Here's the dinner menu :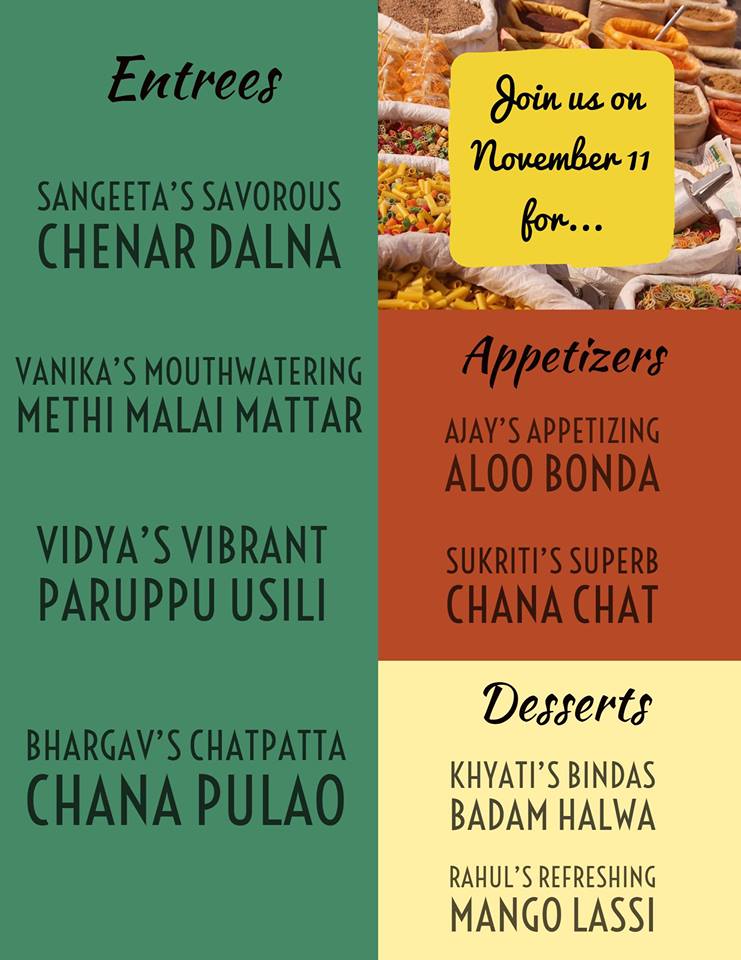 Ticket Pricing: Students: $12 presale, $15 at the door. Non-students: $15 presale, $18 at the door.
The ticketing link is here.
If you have any questions about the event, please contact us at asha@cornell.edu